As was reported in my previous blog about dog cruciate surgery and the chimney fire, it's been an interesting couple of weeks. These things usually come in 3's, so I've been waiting on the other shoe to drop.
I thought it might be my oldest son's "potentially" sprained tendons (or ligaments, I can never remember) in his hand from holding the ball for his younger brother who was practicing kicking field goals. Yeah, the younger brother kicked more "hand" than "ball" and we feared the worst. But, after a few days in a brace, he's going to survive apparently.
I'm now thinking that Tragedy #3 was my beloved #AlabamaCrimsonTide losing its starting QB (again, and again) for good this time. Our boy @Tuaamann took, what appeared to be, a garden-variety sack in his game against Miss St. this weekend and dislocated his hip. It's worse than it sounds and it's taking him out of the game for likely a year. It's the same injury that ended Bo Jackson's career.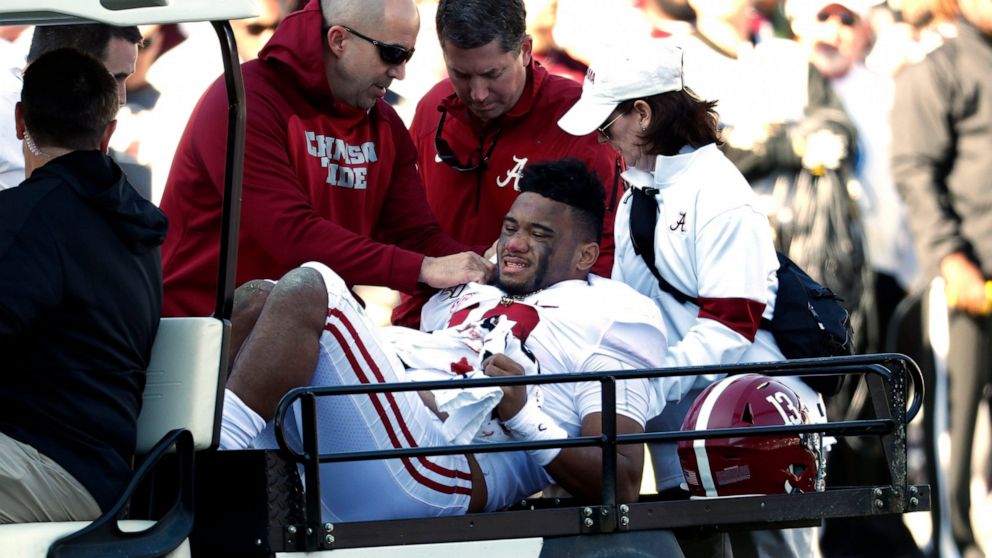 I thought it would be pretty cool if Bo (an Auburn alum) reached out to Tua. For those not from the south, there are fewer heated rivalries than Alabama and Auburn. For Bo to reach out, would go a long way to building some respect.
But eh…who needs respect between football rivalries! That's what makes it fun.
Still though, it's extremely unlikely our 3-Star QB is going to get us through the CFB playoffs and even TO the NC, even IF the stars aligned and we somehow got in with one loss.
But, it was a lot of fun watching Tua play. My oldest son (MLI) and I got to see him play this year in Tuscaloosa and that's something neither of us will ever forget. Mostly because it was 115 degrees in the stadium at kickoff, but still.
Roll Tide Tua. You'll always be part of the Crimson Nation!